YOU STAND IN MY ISOLATED TOWER OF INDECIPHERABLE SPEECH, 2019
Installation presented at FAA Project Room, Odense, DK, 2019. w/ Line E. Frandsen


Text by Anastasija Pandilovska

Temporarily inhabiting the room, elements are choreographed into
a site-specific constellation, each being an overture to superimposed
sequences of time past and time present. Referring to multiple,
nonlinear movements in time, the elements are present in the 'here,
now' while remaining inconspicuous as their nature escapes the
complete conscious comprehension. Approaching the existing room
as provenance and blank space in which things potentially come forth,
the tension of our experience leans onto the moment of encountering.
Can equivocal lines lend us a guiding hand for moving through a
carefully figured dialogue? Build up through repeatedly exercised
experiences which occurred on site, the space becomes an
embodiment of a working methodology that the two artists employ.
Consequently, this approach leads to a chimerical aberration to a
record of a meeting that has taken place. Moulded into a vocabulary
that pertains to both the physical and mental perception of space,
the viewer is placed into a dialectical conversation with the room.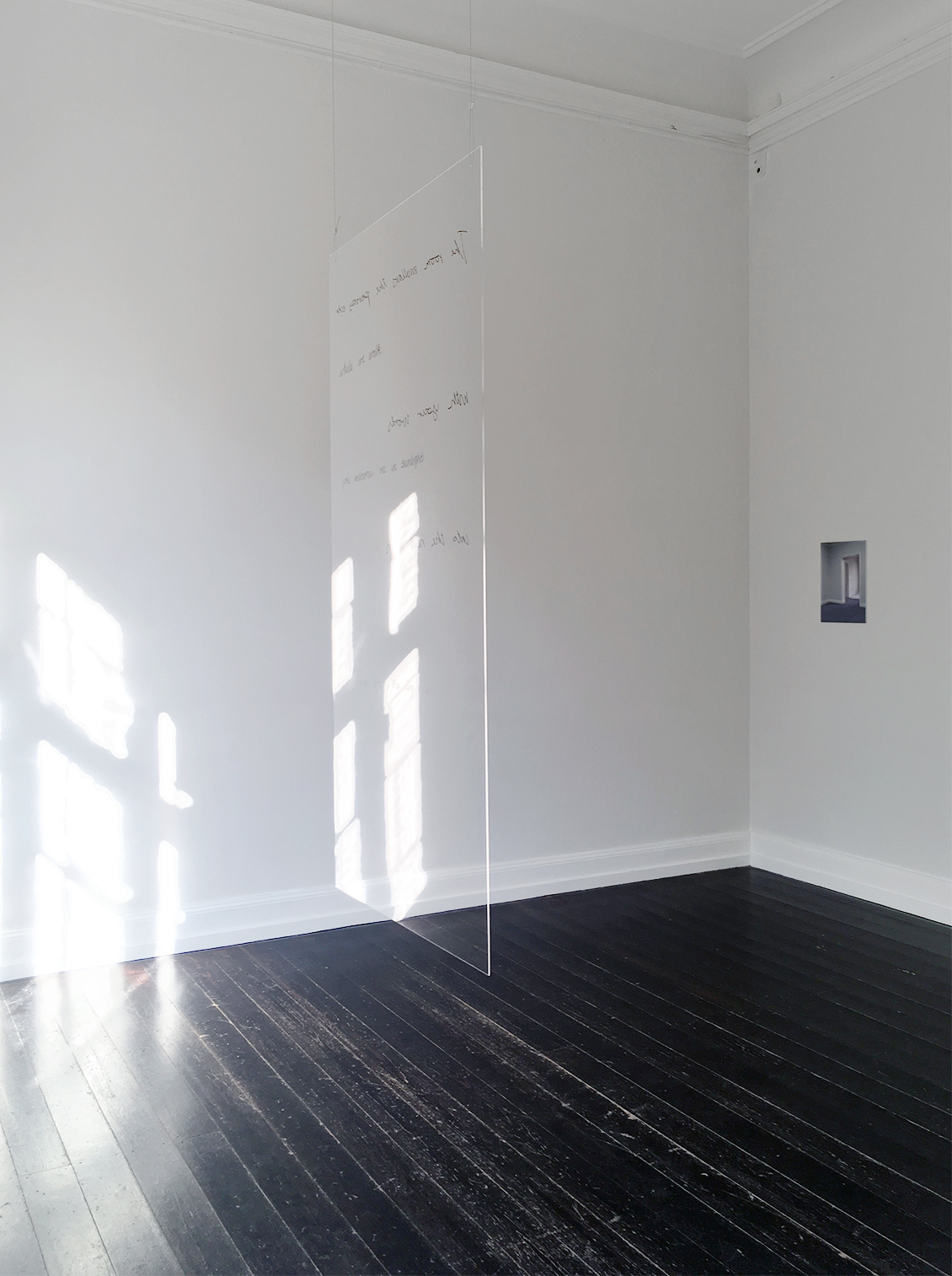 The room swallows the previous echo

while we walk


with your words
you welcome me in sunlight

into the next room


we wander through the dry air